PRESS RELEASE

Quito, August 30, 2016

UCS/21

ARBITRAL TRIBUNAL AFFIRMS THAT JUDGMENT IN RICO ACTION IS NOT BINDING ON THE ARBITRATION PROCEEDINGS BETWEEN CHEVRON AND ECUADOR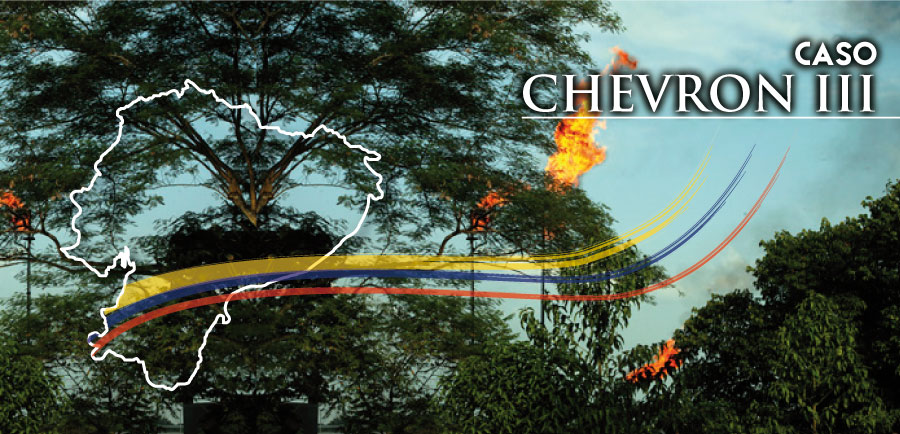 Yesterday, the Arbitral Tribunal assigned to rule on the Chevron III case affirmed, via a procedural order, that the decision of a U.S. court within a RICO action, which is part of a dispute among Amazon communities and Chevron, with respect to the lawsuit over environmental contamination caused by the oil company, and to which the State of Ecuador has not been a party, has no effect outside of the United States and does not void the judgment of an Ecuadorian court that forces the oil company to compensate for the environmental harm that it caused.
The Second Court of Appeals for the Second Circuit of New York issued this decision on August 8, 2016. In it, it rejects the appeal submitted by U.S. attorney Steve Donziger and two Ecuadorian citizens in the judicial action known in the United States as a "RICO Action" in which Judge Lewis Kaplan concluded (in March 2014) that the ruling issued by the Presidency of the Court of Sucumbíos in the Lago Agrio case was fraudulently obtained.
These judgments, those issued by Judge Kaplan and the Judgment of the Court of Appeals were submitted as evidence by Chevron Corporation to the Arbitral Tribunal assigned to review the denial of justice claims against Ecuador. However, after hearing Ecuador's arguments, although the Arbitral Tribunal had decided to admit this judgment as part of the arbitral record, the Tribunal stated that the matters set forth and the litigants suing in U.S. Courts and the arbitration are sufficiently different; it set forth, further, that according to International Law, the decision does not have a preclusive effect nor does it bind the Arbitral Tribunal.
Further, the Tribunal highlighted that the Court of Appeals itself expressly established that its judgment does not preclude enforcement of the decision issued by Ecuador's courts against Chevron outside of the United States.
And lastly, the Arbitral Tribunal was explicit in recognizing that the decision of the Court of Appeals does not add any evidence to the disputed facts or expert reports, in such a way that the U.S. court's decision does not add anything further to the arbitration.
The Arbitral Tribunal's procedural order supports Ecuador's arguments regarding the effects of the judgments issued by Judge Kaplan and the Appellate Court in the arbitration. This affirms Ecuador's arguments in this sense, that the decision in the RICO case did not consider the arguments and evidence submitted by Ecuador within the arbitration, which dismantle the theory of fraud created by Chevron in the RICO action, to which the State of Ecuador was not a party nor did it intervene.
PROCURADURÍA GENERAL DEL ESTADO

Telephone: (593) (02) 2941300 Ext. 2321